Eddie Horowitz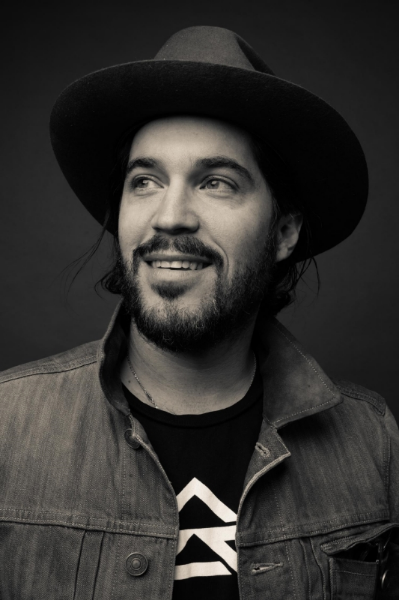 I interviewed Eddie Horowitz, a Los Angeles-based entrepreneur, about his latest venture NIGHT : SHIFT for the Five Four blog. We also discuss his latest product, designed exclusively for Five Four club members.
Eddie Horowitz understands branding and marketing - the Los Angeles-based entrepreneur helps develop products for major brands with his company - City Global. We sat down with him and he shared some tricks to the trade. He also gave us an inside peek into his new venture NIGHT : SHIFT, a contemporary home decor brand.
Can you tell us a bit about your background?
I was born in Hollywood and grew up in Los Angeles. I went to Beverly Hills High School and graduated from USC in '97. My dad is a Professor of Computer Science at USC, and my mother is a Professor of Renaissance History at Occidental College, where President Obama went to school.
Since your parents are scholarly, did you also consider a career in academia?
Not as much - I was into music, theatre arts, and drama. I was more of a people person, and put a lot of focus on my friends, cultivating relationships, and that's part of what makes me a successful entrepreneur. A lot of the reasons why I am where I am today is because those friends became customers when I launched my core company - City Global.
We help brands bring their products to life through design, product development, manufacturing, and distribution. We have built strong connections internationally and in the United States. For example, we create custom promotional products for Maker's Mark and Jim Beam. We do guerrilla marketing campaigns with giveaways and swag for NBC and Netflix. We also work with brands from Shark Tank, developing their products to hits shelves at retailers like Target and Home Depot.
Can you tell us about NIGHT : SHIFT? Where did the idea come from, and what is it like launching an in-house brand of your own?
Rich Marshall, one of the founders at Asphalt Yacht Club, was the brainchild of NIGHT : SHIFT - he was the one that came to me with the concept of a contemporary men's home decor and bedding brand. He saw a space where the young consumer is curating their wardrobes from head-to-toe, but he didn't see that in home space or bedding space. We saw a huge gap and an opportunity - there isn't a brand that speaks to the streetwear audience with a focus on bedding and home decor for men.
Our tagline is "Dress Your Bed." You don't make your bed - you want to dress your bed. How you curate your room, home, and bed is important for your self-expression.
YOU DON'T MAKE YOUR BED - YOU WANT TO DRESS YOUR BED. HOW YOU CURATE YOUR ROOM, HOME, AND BED IS IMPORTANT FOR YOUR SELF-EXPRESSION.
What is the aesthetic for NIGHT : SHIFT? Would you describe it to be bohemian or modern, or is the goal to have a diverse offering so customers can find the product that reflects their personality?
We don't want to be pigeon-holed and we want to allow our consumers to express themselves - we have something for everyone without going too far off radar. When we launched, we looked at different industries, saw the success of Stance Socks, and emulated them in the sense that they came into a category that was untapped that no one owned. They did some really cool collaborations, had some amazing licensing deals, and came up with fantastic, original designs. Now they're the biggest sock company in the world.
We're planting our flag in the bedding and home decor category and trying our best to own that space. We have collaborated with brands like Five Four, Crooks & Castles, and have some others in the pipeline.
With NIGHT : SHIFT, we tapped into new manufacturing capabilities in the United States called on-demand manufacturing. When someone orders one of our blankets, it's made-to-order. The fabric through a process of dye-sublimation printing, gets cut and sewn, packed, and shipped to each customer within a few days.
Do you have any advice for budding entrepreneurs?
One amazing thing to have is a partner. I am lucky enough to have my brother, Ira Horowitz, as my business partner. It's good to have a business partner with complementary personality benefits and quirks - Ira is the yin to my yang.
I am visionary and focused on creating opportunities for future business development. Ira oversees our global operation, manages our corporate finances, and together we develop a team of hardworking employees. It's impossible to build and scale a business all by yourself. It's much easier to accomplish your goals when you have a partner you can trust.